The Best Fence Company To Count On!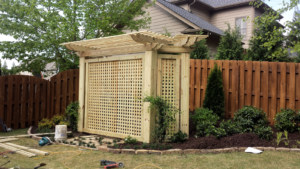 Marvin Fence Company works with dozens of residential customers in Lawrenceville, Suwanee, and Cumming Georgia. We are very experienced and understand customer satisfaction is something that is most valued in our industry. Getting the best professionals to install or repair your fence is key to long lasting fence installation. We strive to satisfy all of our customers with the best fencing for homeowners around the Lawrenceville, Suwanee, and Cumming area.
We are able to supply any fencing that you need as long we are able to consult with our customers. Get a fence for aesthetics, strength, durability and security to fit your needs and enhance the value of your residential home property. Marvin Fence makes every fence to last, the clients we service always trust they will get what they paid for. If something goes awry, we will do our best to make up for it. Don't settle for less, call the best fencing company in Lawrenceville, Suwanee, and Cumming GA.
Quality Work That Your Neighbors Notice!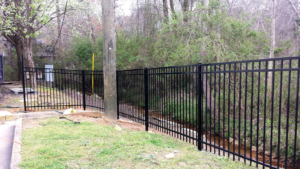 Marvin Fence Company uses materials that meet the criteria of our customer's demand. Fencing perimeters are a great way to protect your home from unwanted intrusion and also providing privacy so you can enjoy your property without wandering eyes. Get the best fence company in the states to take care of all your fencing needs. We are a qualified fencing company that can handle all your residential fencing, allowing for your home to be secured with our fencing services. Getting Marvin Fence professional fence company to manage your project is always a smart choice because of the expertise and quality resources we are able to bring to the table. Our fence installation is just what you need to get your next project taken care of without any concern of labor or management. We are a full-service fencing company that is able to adapt to your needs and if anyone knows fences, it is our team here at Marvin Fencing Company!
We are the fence company that will cater to the needs of the client. If the client wishes to have a little more privacy in their backyard we will be sure to offer a free consultation that will evaluate the cost, materials and time involved to result in an end project. Or if our client is an industrial factory that is looking to set up a perimeter fence to keep business in and intruders out then we will be there to provide the most accurate evaluation to match their budget and deadlines.
Quality Privacy Fencing Installation Services!
Keeping your backyard protected and private is a dream we all wish to have. A special place where friends and family can gather around to converse without the intrusion of cars and people next door looking at you through their windows. Setting up an isolation fence in your back yard is excessive to keep pets and children from wandering into the roads or awry. If the value is a matter of worry fret not because the wide variety of all fence company supplies we provide are available for you and the cost per foot prices are weighed on the type of fence and the perimeter you wish to secure so a budget is always a great way get underway with Marvin's Fence.
You can view the types of fence supplies here;
Metal Fences
Chain Link Fences
Wrought Iron Fences
Wood Fences
Picket Fences
Vinyl Fences
Aluminum Fences
Security Gate Fences
Hand Rails
Marvin Fence is a premier Atlanta fence company. We have hundreds of satisfied clients in Gwinnett Buford, Lawrenceville, Suwanee, Cumming, Johns Creek, Alpharetta, Dacula and more. Call us today at 678-300-2118. 
Find out more about our fence company and what we can do to benefit your home or commercial business. Marvin's Fences is your #1 source for all your quality fencing company needs! Click here to read more about the most reliable fence company in Lawrenceville.