Professional Fence Installation in Lawrenceville Georgia. 
Marvin Fence Company strives to keep our clients satisfied to assure they have everything they need in a fence. We offer residential fences you can trust. Whatever your interest in fencing may be, we offer fences that will provide the necessary strength, aesthetics, security and durability to fit your needs and enhance the value of your businesses or personal property.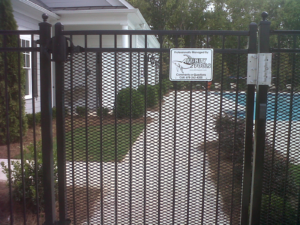 Affordable Fence Installations in Dacula and Alpharetta.
We are the fence company that will cater to the needs of the client. If the client wishes to have a little more privacy in their backyard we will be sure to offer a free consultation that will evaluate the cost, materials and time involved to result in an end project. Or, if our client is an industrial factory that is looking to set up a perimeter fence to keep business in and intruders out then we will be there to provide the most accurate evaluation to match their budget and deadlines.
Marvin Fence Company provides the best, sturdiest fences money can buy. 
Fence Services In Atlanta, Fence Installation Services:
Any fence installation

Expert consultation and evaluation

Functional and creative capabilities

Wide variety of quality materials

Over 40 Years of Experience
Why Marvin Fence Company in Georgia?
For more than 2 decades, the contractors here at Marvin Fence have put you first. We ensure, guarantee, and strive off of reliability. Our fences are, in our opinion and our customer's, the most durable and aesthetically pleasing residential fences in Georgia. In order to accomplish this for your home, we use the highest quality materials available. In addition, we have the knowledge only two decades of building and designing fences and structures can allow. Unlike the other guys, we use efficiency to save you money on your residential fence, not low-quality work.
We cut costs, not corners.
The Best Residential Fence Services for You!
We offer the best fencing for homeowners and businesses all around the Atlanta area. For more than 20 years we have many happy customers all around Gwinnett including Buford, Lawrenceville, Suwanee, Cumming, Johns Creek, Alpharetta, Dacula and more. Call us today at 678-300-2118 to find out about fencing services and our many options.