Get Dependable Fence Installations for Your Home or Business!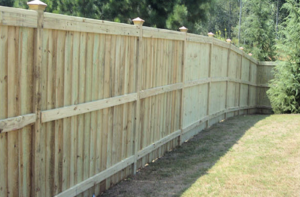 For more than 20 years now, the fence contractors at Marvin Fence have been working with home and business owners to provide beautiful looking, secure fences. After an initial consultation, we can guide you through the decision-making process to determine the best fence for your needs and budget.
For years, we've worked for some of the big name fence companies around Atlanta as a subcontractor, and we decided it was time we went into business for ourselves. Now, we spend our time find the right way to protect your property while making it look incredible. Whether you need a wooden fence, a privacy fence, an ornamental fence or chain link fence, we're able to build the type of fence you've always wanted.
Not all fence contractors are equal. Some fencing contractors use questionable material and over promise and under deliver. At Marvin Fence, we take great pride in using the finest materials, we build fences that last.
We provide fences for homeowners and businesses all around the Atlanta area. Give us a call and let us show you what excellence looks like in the fencing business.